How to Generate a Report From XPM to Populate Import Template
Using the XPM report generator to populate the import template
To obtain client data from XPM / Workflowmax and quickly populate our import template:
1. In XPM / Workflowmax go to the Reports tab
2. Select report builder
3. Build a report including the details pictured below (if in use)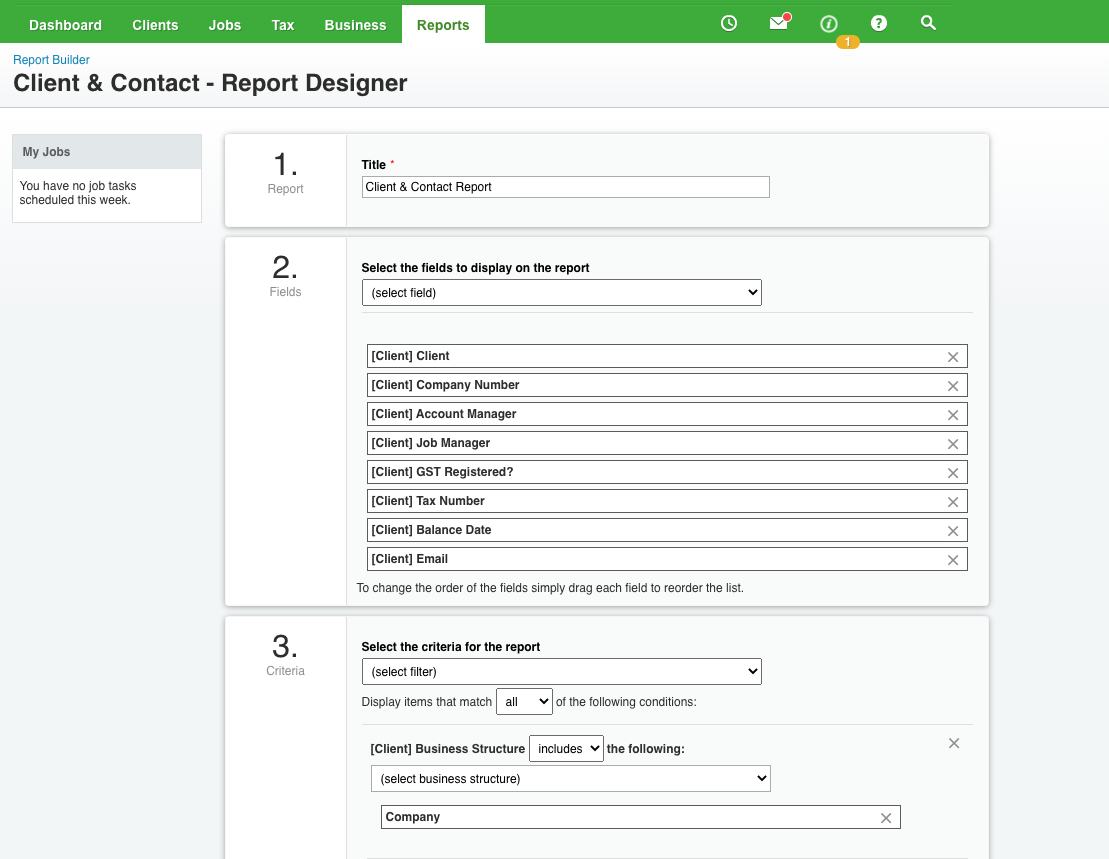 4. Preview the report and if you are satisfied with the results, simply download it and copy/paste the details into the applicable fields in our template.