Changing an entity's subscription
When loading entities into Connectworks you can select the plan that's right for each client you manage - there's no requirement to use a single subscription plan for your firm. You can transfer between plans yourself at any time without penalties.
To update a subscription:
1. Locate the entity to be updated in the firm's Clients tab
2. Hover over the entity in the list and Subscription will appear at the right. Select to change subscription.

3. Before confirming the change you will see any additional charges which may be accrued by the change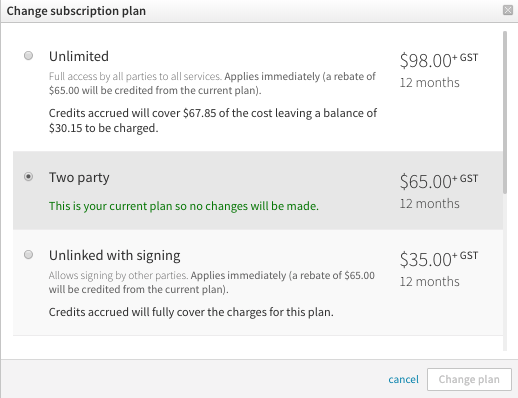 Note: If the entity is still in its 30-day free loading period but you wish to activate it early, just select the Activate Now option next to the subscription type. Be aware that activating the AML plan will remove your access to the entity's workspace. Ensure you complete these profiles in their entirety before activation.