Sending stored documents to clients from Connectworks
It's easy to email documents stored in Connectworks to clients. You can send any document this way, to any recipient, regardless of the entity's subscription plan. You may select multiple documents and send them simultaneously using this method. However, there is a maximum 10MB attachment limit.
If you require the document to be signed this is a separate process, please see our article on Signing Documents.
To email a copy of a document
1. Navigate to the relevant document repository.
2. Select the document you want to send, click on the cogs, and choose email.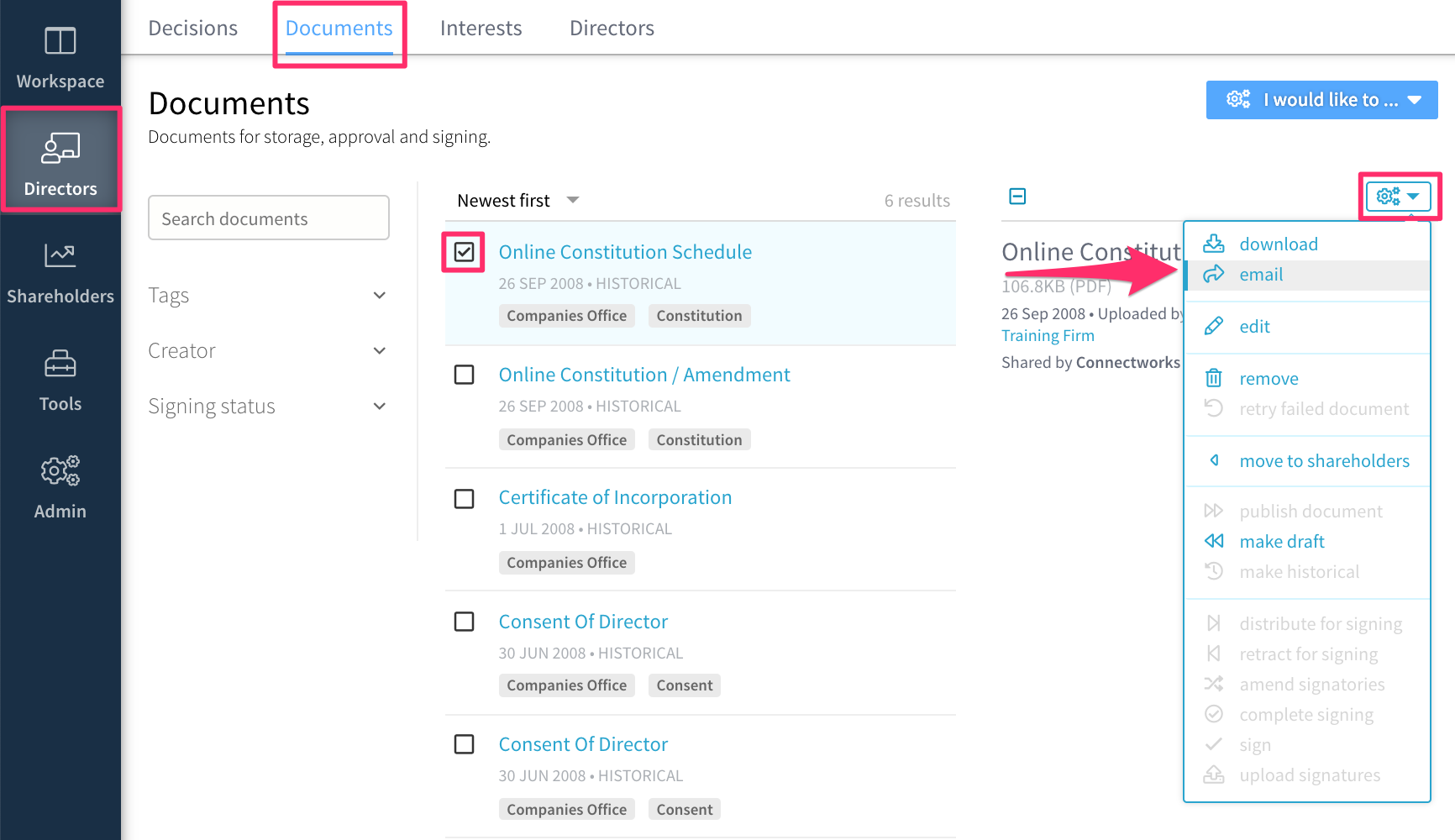 You can then add the recipient/s, subject line, and text of the email. After completing just select send and the document will be emailed to the recipient/s as a .pdf attachment.
If the email addresses are loaded against the Parties, these will auto-populate as you type in the person's email address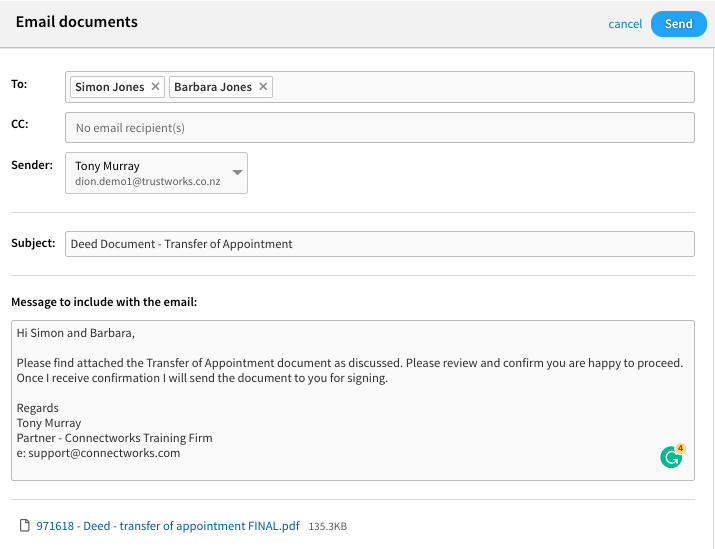 This will also add a record in the Recent Activity that an email was sent to the client