Performing a Centrix check on a contact
To perform a Centrix check you will first need to check that your firm has this feature enabled. If your firm profile does not have this feature activated please complete the application forms located on the Electronic Identity Verification page.
We also recommend that you merge any duplicate contacts before undertaking a Centrix check. Please see our support article Merging Duplicate Contacts for guidance on how to do this.
1. Navigate to Clients>Contacts and search for the individual and select edit.

2. Click on Identity info under 'Firm only', and select 'Start adding evidence'.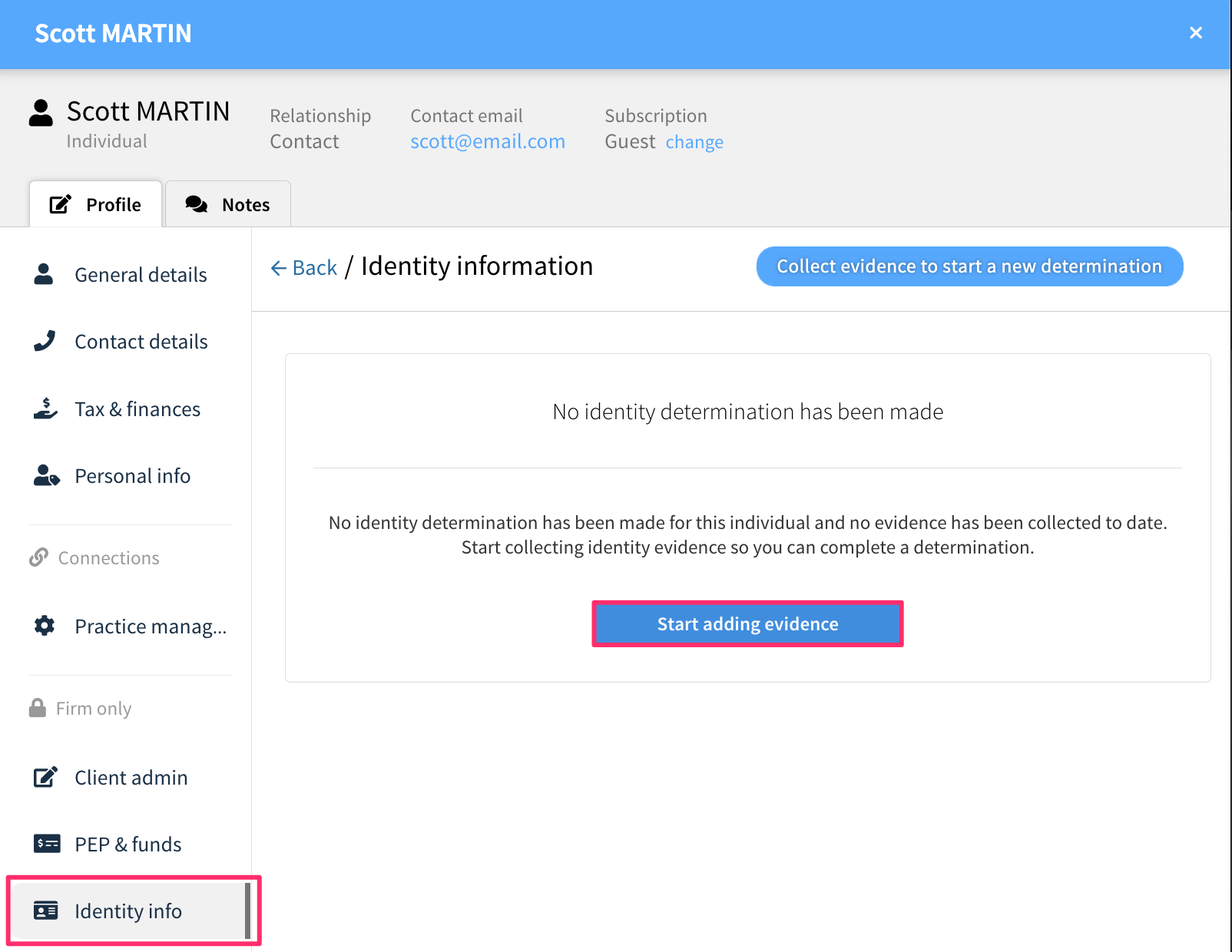 3. Under the 'add electronic evidence' section, click on Centrix SmartID identity search.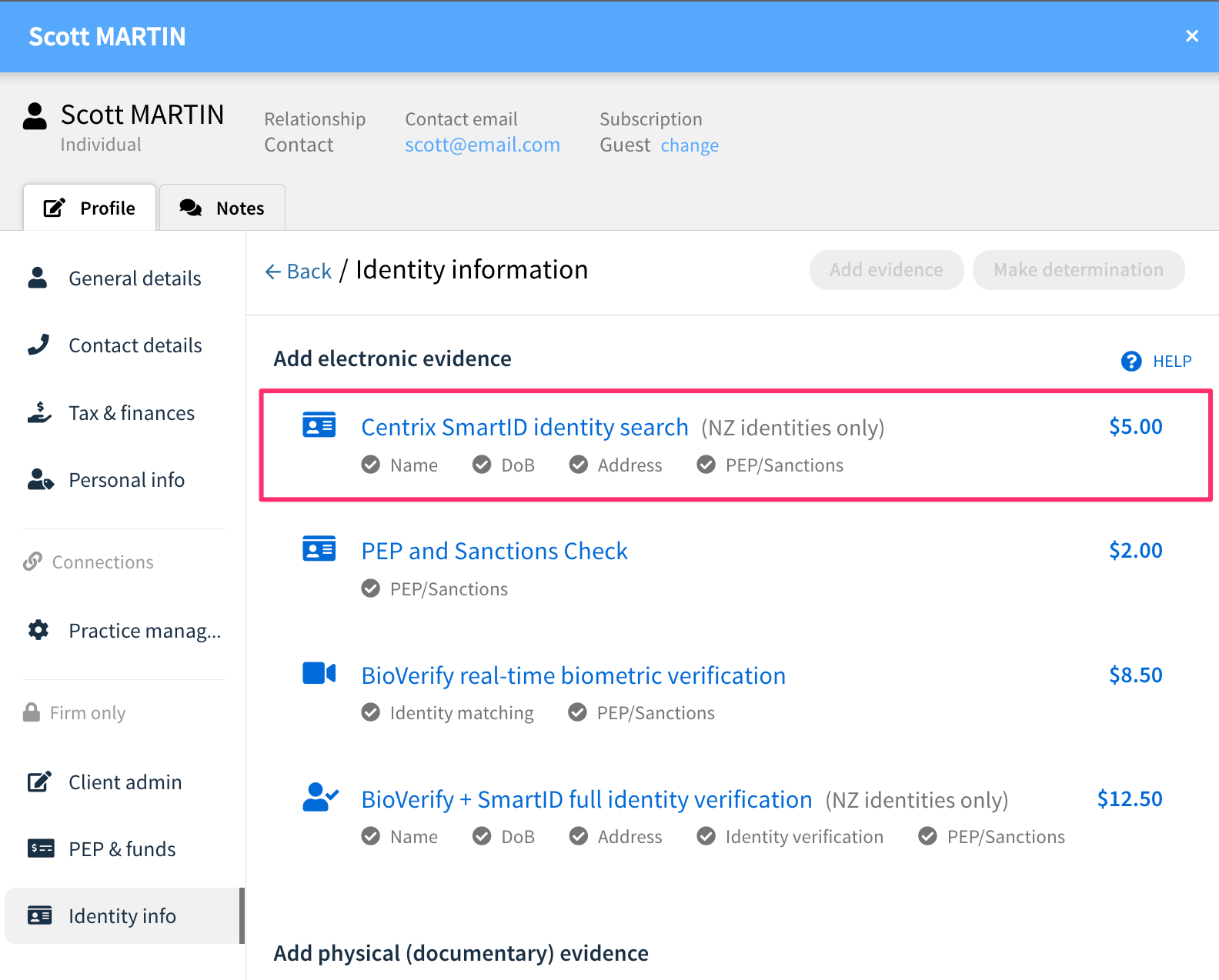 4. Complete all details in Centrix form and select confirm.
NB: Each driver's licence check costs $5.00 and each passport check costs $6.00
Tips and Tricks