ASSOCIATED PARTIES (TRUSTS)
Correcting a trustee or beneficiary appointment date
Resolve an incorrect appointment date for trustee or beneficiary
By default, Connectworks locks trustee, beneficiary, and appointor appointment dates so they cannot be changed accidentally. To resolve an incorrect appointment date you will need to un-assign and then reassign the role.

To do this:
1. Locate the trustee/beneficiary in the trust profile Parties tab.
2. Click the Edit button to the right of the name appearing in the list, and then navigate to the Roles tab of the Update association form.
3. Select the tick box to remove as a trustee, beneficiary, or appointor and then the tick box I made a mistake, remove from history and then select "update".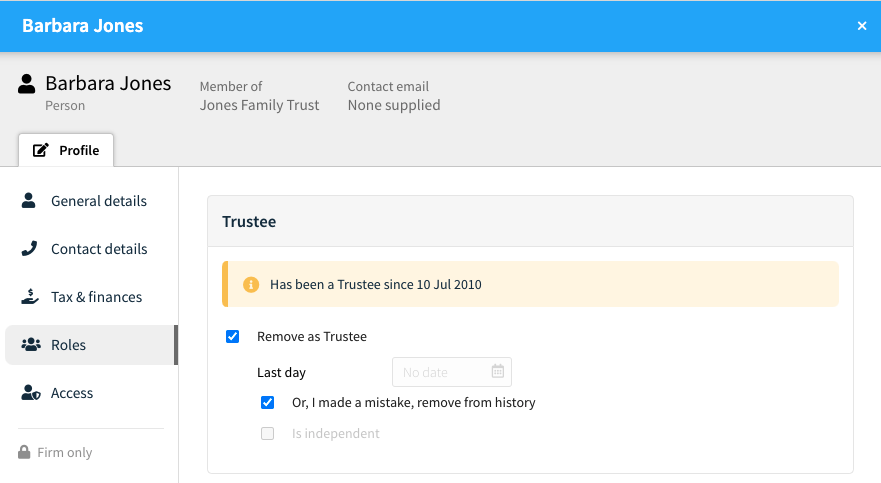 4. Then select the Record as a trustee, beneficiary, or appointor tick box and re-appoint the role/s with the correct date, then select update & close.