ASSOCIATED PARTIES (TRUSTS)
Setting an Entitlement (Sui Juris) Date
Setting an Entitlement (Sui Juris) Date in Connectworks
Adding a beneficiary
If the beneficiary is not already recorded in the Trusts Parties tab, you will need to add the beneficiary. The entitlement / sui juris date can be set during this process. Please see our article Adding Associated Parties to a Trust.
Editing a beneficiary to set their entitlement date
1. Enter the Trust Parties tab.
2. Place a tick on a beneficiary profile, click the "..." in the slide-out summary and select Edit.
3. Select the Roles tab of the edit form to set the Entitlement Date.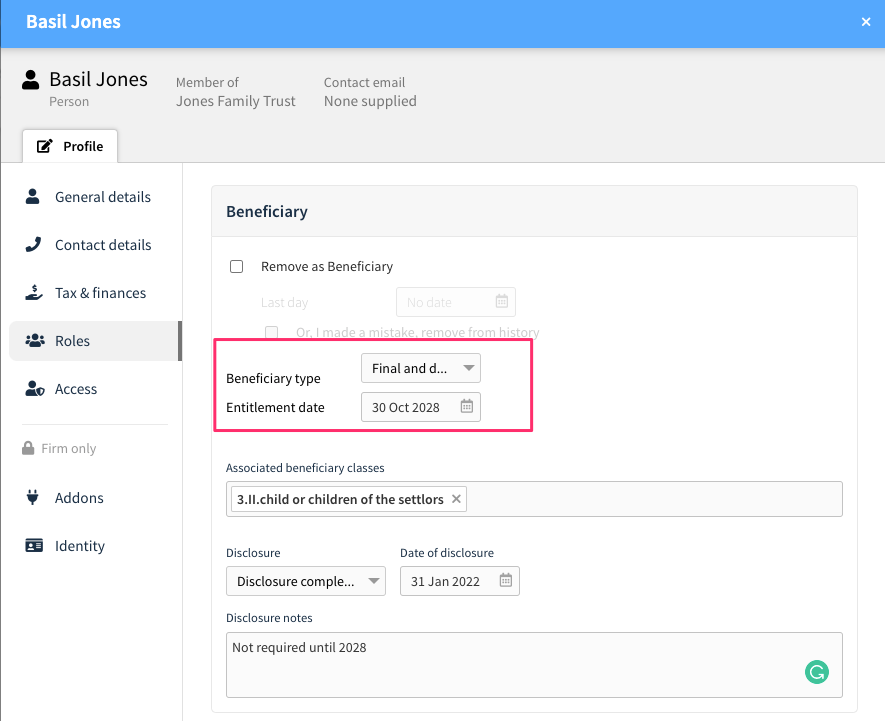 4. Once the changes have been made, click Update.
Note: Further notes on the beneficiaries' entitlements can be added under General Details in the Notes & Comments section.