Account Transfers
How to record transfers of funds in Connectworks
This article describes how to record simple transfers of funds between the bank or other accounts controlled by the trust.
How to record transfers
To record the transfer, navigate to the trust's Ledger tab and either:
1. Click on the "I would like to..." drop-down menu and select Transfer funds.
OR
2. Open the Accounts>Chart of Accounts section, place a tick next to the account you want to transfer from, and then click on the transfer button on the slide-out menu.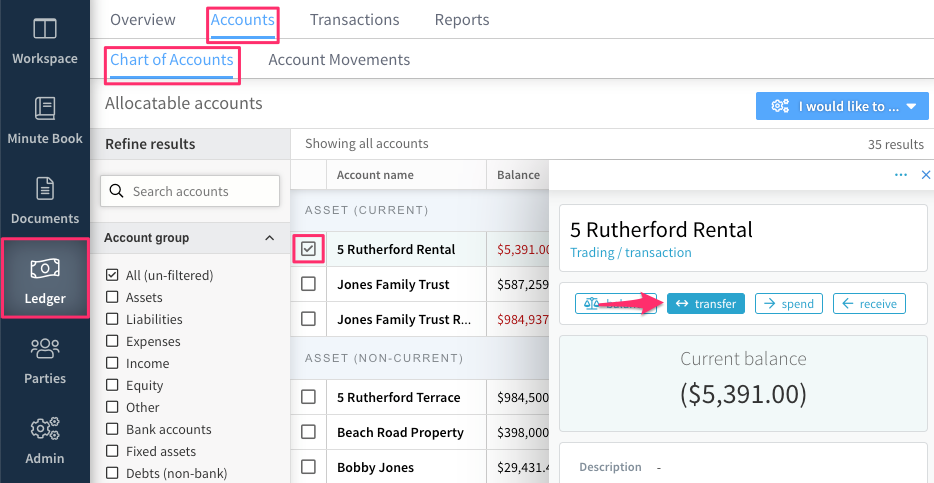 In the transfer funds form that opens, record:
The accounts the funds are being transferred between
Note: An account will not appear in the 'from account' menu unless it has a positive balance.
The amount being transferred

The date the transfer was made
Add any supporting notes, then select Create in the top right to save the account transfer.