Generating Backup Multi-Factor Authentication (MFA) Codes
MFA is great for increasing the security of your Connectworks account, but what should you do if you don't have access to your authentication code? There are many reasons to not have access to your authentication code, from not having your phone with you to losing or damaging your phone or even just accidentally deleting the authenticator app. That's why it is important to have a backup form of access so that you aren't losing time trying to get access to your account.
We have made this simple and easy by giving you the ability to generate backup codes. To get these codes, go to your personal dashboard, click the 'Manage my account' button and choose 'Login and Security' from the sidebar. You'll see under the 'Two-factor authentication' section a button to generate backup codes.

Clicking the 'Generate' button will present you with a list of backup codes. It is important to store these codes securely at locations where you commonly access Connectworks. You won't be able to view these codes again so make sure you make a note of them before you click 'Done'.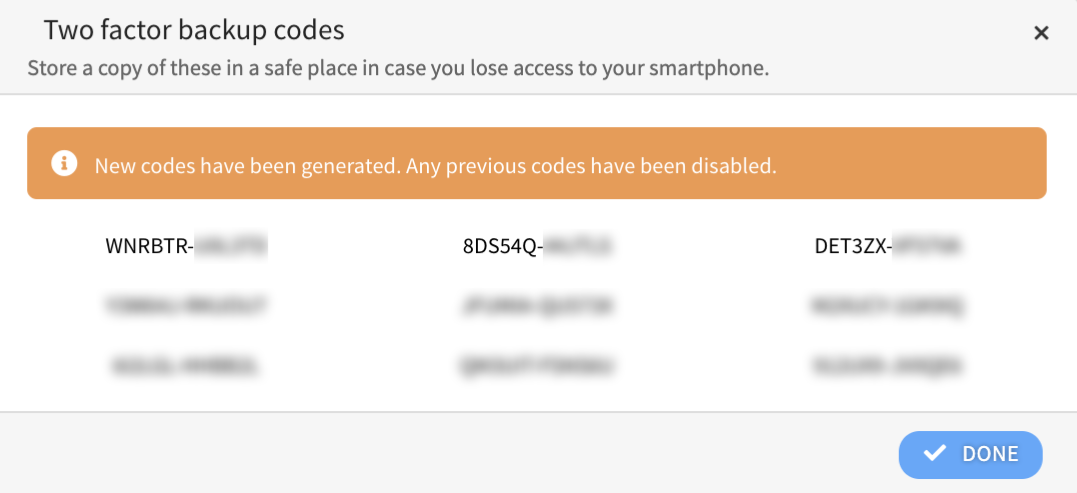 Note: When you click the generate button, it will revoke the previously generated codes and you'll have to replace your previously-stored backup codes with the new ones generated.