Logging into Connectworks with Multi-Factor Authentication (MFA) enabled
Logging into Connectworks with Multi-Factor Authentication (MFA) enabled
When logging into Connectworks, with Multi-Factor Authentication (MFA) enabled, you now have the option to "Trust this location for 30 days".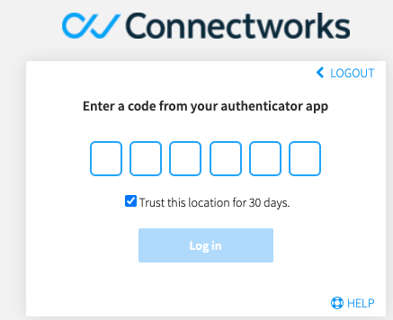 By selecting this box at work, then for 30 days, you will not be required to enter your token whilst at the office. Workplaces typically have a static IP address that does not change.
If you work from home, you can still trust this location, however, residential homes typically do not have a static IP address but a dynamic address. This means if your internet is reset, your IP address will change, so the location is no longer trusted.