Generating all Resolutions, Notices and Minutes relating to Share transactions
It is possible to auto-generate one or more similar share transactions-related precedents and have them automatically populate the data from those transactions.
The following documents are available within Generate Documents based on the share transaction.
Issue of shares
Res107.2

SRes107.2

Min107.2

SRes117.3

SRes44.1
Transfer (sale) of shares between two shareholdings.
Split of shares
Consolidation of shares
Generating Documents
After recording the share transaction, the documents that apply to the selected transaction type can easily be generated.
To do this:
1. Navigate to the Transactions tab
2. Select the tick box of the relevant share transaction.
3. In the "..." menu select Generate documents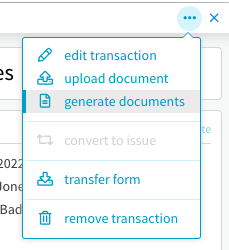 Generation of single documents
You may download a (non-editable) PDF version or a Word version of each precedent.
Generation and attachment of multiple documents
You may also select any number of precedents and Generate and attach. This will result in a single document being created for each selected precedent and those documents being attached to each of the selected transactions.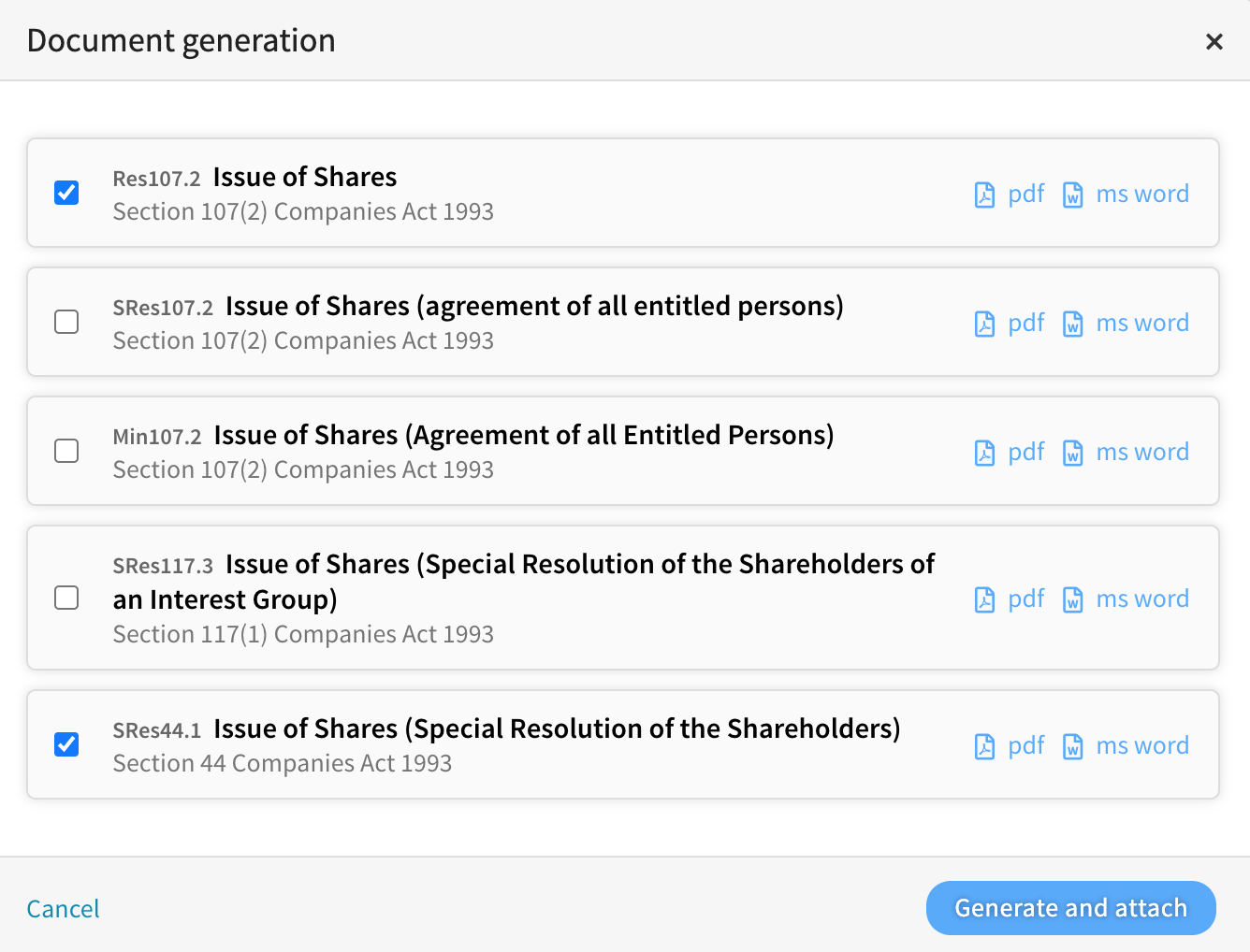 The documents attached to the transaction are in (non-edited) PDF format.