Setting Up Estates
Navigate to your firm's Clients tab.
In Clients, Estates select the "I would like to..." menu at the top right of the page and then "Add an Estate".
NOTE: The Date of death is required when creating an Estate
(During the creation process, you are required to enter the Date of death - this becomes the default appointment date for the parties relating to the Estate).
1. Search or Create
Manually create a new party
The following information is required to manually create an Estate
Country

Type of party

Name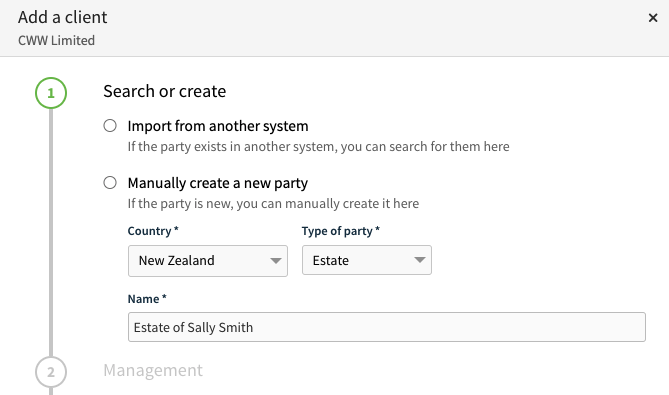 2. Management
In the Management section, you can do the following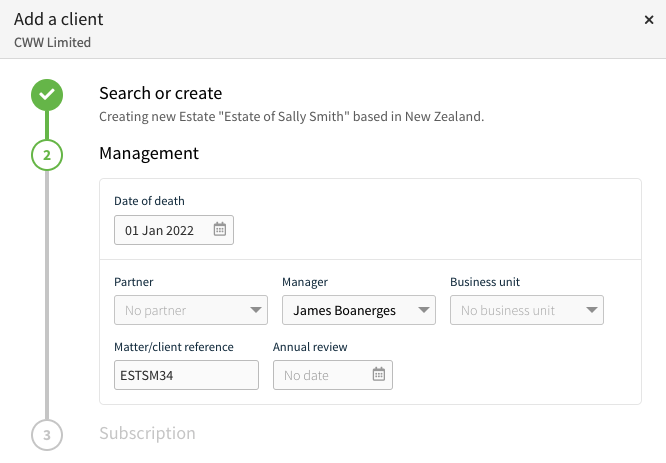 Date of death (See notes above)

Set Partner, Manager or Business Unit

Matter/client reference

Annual review date
3. Subscription
Select the appropriate plan, depending on the entity that is added are the plans available.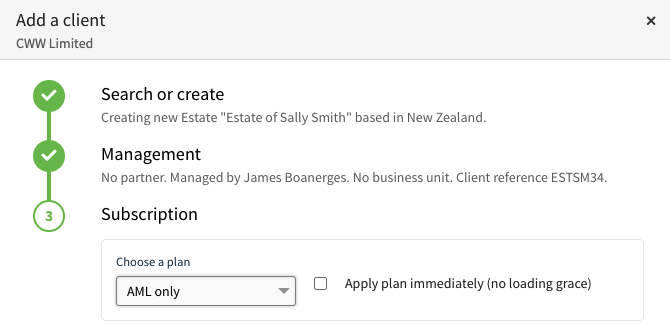 Select +Add or +Add and edit* to complete adding the Estate into Connectworks.
Associated Parties